Banner Links
To something higher then 800 by 600 pixels will help you enhance your Banner 6.x experience.

Step 1: Display the Shortcut Menu
Right-click a blank part of the desktop and select the Properties command.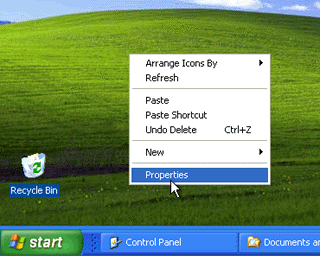 Step 2: Display the Settings Tab
Click the Settings tab to display this set of display options.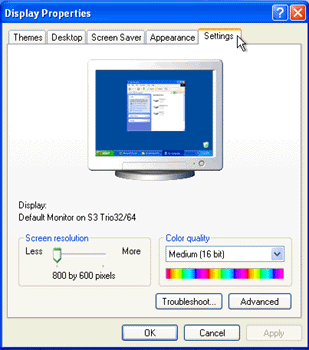 Step 3: Set the Screen Resolution
Drag the Screen area slider to set the resolution. The higher the numbers, the more fine (and smaller) the images on the desktop.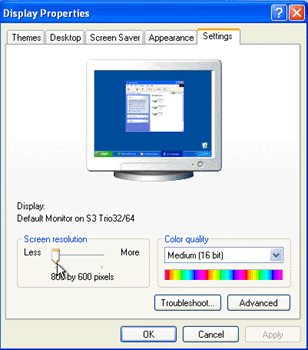 Step 4: Confirm the Change
The sample monitor displays how your monitor will look with these settings. If you are happy with this resolution, click OK to confirm the change.