Font Size
To something larger will help you enhance your Banner 6.x experience.
Note:Changing your font to something larger might possibly cause the fonts within the Banner interface to no longer fit the window. If this is the case just reverse the steps, listed below.
Step 1: Display the Shortcut Menu
Right-click a blank part of the desktop and select the Properties command.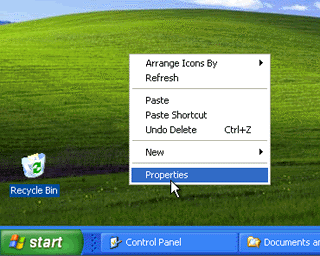 Step 2: Appearance Tab
Click the Appearance tab to display this set of display options, and select Large Fonts, then click Apply, then ok.