Doing Business with the College
Salt Lake Community College utilizes State of Utah cooperative contracts for commonly purchased items and services. Please contact the State of Utah Division of Purchasing for information on becoming a State of Utah contractor.
Additionally, the College seeks opportunities to purchase high quality and competitively priced goods and services from businesses. The college posts invitations for bids and requests for proposals online on the Utah Public Procurement Place (U3P). To submit bids/proposals, vendors must register on the U3P. Salt Lake Community College, State Purchasing, and other public entities all use U3P. Click the logo below to view posted solicitations.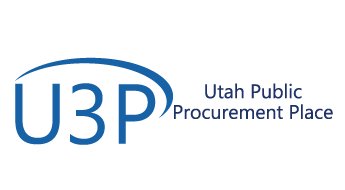 To view only Salt Lake Community College solicitations, type "SLCC" in the search box.
Click the link below for additional information about doing business with the State of Utah and registering on U3P.
Vendor Guide to Doing Business with the State of Utah
---
Salt Lake Community College is a member of the cooperative purchasing organizations listed below. These organizations conduct solicitations nationwide on behalf of their members. Notice is hereby given that Salt Lake Community College may join, through valid participating addendums and agreements, procurements and contracts completed by these organizations. Click the logos below to see current solicitations.