Board of Directors
Salt Lake Community College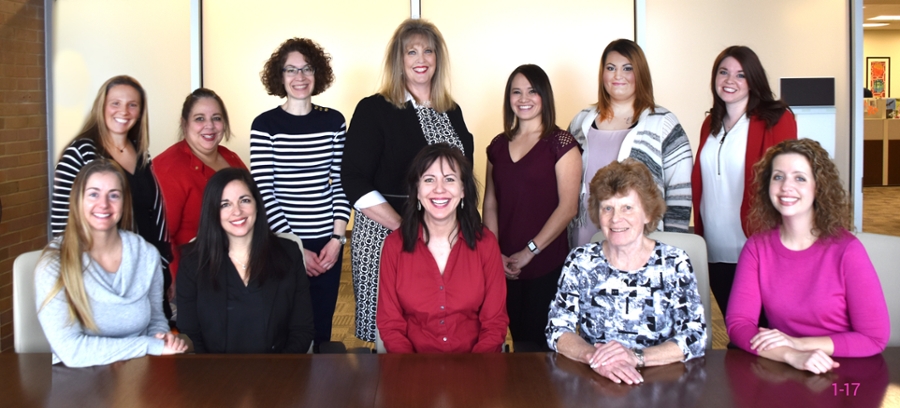 Voting Board Members:
Maura Hahnenberger, President

Maura Hahnenberger is an Assistant Professor in the Geosciences Department at Salt Lake Community College. At SLCC she teaches and advises in the Atmospheric Sciences and Geography programs in both face to face and online settings. Maura is the founder of the WaterGirls outreach program which provides middle school girls with field experiences conducting water science. She also serves on the boards of the Utah Chapter of the American Meteorological Society and the Earth Science Women's Network. Her research and teaching interests center around natural and human-caused environmental hazards including dust storms, air pollution, and hazardous weather. She received her B.S. and M.S. in Meteorology and Ph.D. in Atmospheric Sciences from the University of Utah studying dust storms in the eastern Great Basin of Utah. Maura joined UWHEN to help foster professional development opportunities for women in higher education.

Celia Duarte, President-elect

My name is Celia Duarte, I am the Assistant Registrar for the Professional Development Student Record Management Office at Miller Campus. I recently joined the Utah Women in Higher Education (UWHEN) board, and was nominated to be an Event Coordinator. I have worked at Salt Lake Community College for seven years and have enjoyed working with a great group of people. I work with various departments within the college and have learned to appreciate how each department assists students differently and guides them in the right path so they can reach their educational goals. I attended my first UWHEN conference at Utah Valley University in 2014. At this conference, I realized that my voice is important and that I too could help empower other women. I enjoy networking with women from different Universities from around the state. This helps me learn new ideas of how they manage their work areas and have also found some great mentors along the way. I look forward to collaborating with other professional women within this organization and Higher Education. I'm excited about sharing and hearing new ideas with my colleagues.

Mary Jane Thompson, Secretary/Historian

Mary Jane (MJ) Thompson is a Project Manager in Facilities at Salt Lake Community College.; She serves as a non-voting member on the UWHEN – SLCC Chapter Board. MJ has been working at SLCC for over 17 years and enjoys working in higher education. She has a Master of Business Administration from Western Governors University. She has served on various boards and committees at SLCC. She is currently serving as the Treasurer for Rocky Mountain Region of APPA, Leadership in Educational Facilities. She is grateful to serve on the board of UWHEN. She cares deeply about being a part of serving and supporting other women in higher education.

Anjali Pai, Advisor and State Representative

Anjali Pai is the Director Staff Development at SLCC and the current Chair of the UWHEN State Board. Prior to joining SLCC, Anjali spent over ten years actively engaged in internationalization efforts at the University of Utah and Kaplan International. It was during this time that she developed a passion for creating strong leadership and mentoring programs emphasizing institutional collaboration and inclusion. Prior to moving to Salt Lake City, Anjali lived and worked overseas in Singapore and Sydney. Anjali has a Master's in Educational Leadership and Policy from the University of Utah. She is actively engaged in the community with children by volunteering at The Sharing Place. Anjali serves as an advisor the UWHEN SLCC Chapter and she enthusiastically participates in all events so she can meet other engaged women in our campus community who are interested in advancing women's leadership.

Emily Barnes, Marketing Manager

Emily Barnes is an Administrative Assistant for the Office of Learning Advancement at the Salt Lake Community College, working with the Faculty Senate and its near twenty subcommittees. She is the newly appointed Marketing Manager for the UWHEN – SLCC Chapter Board. She is a participant in the 2016-2017 President's Leadership Institute at the Salt Lake Community College and is also on the Staff Association Redwood Campus Board. She earned her B.A. Degree from the University of Utah in Environment and Behavior. Emily has fifteen years of employment service at the State of Utah and just over a year at the Salt Lake Community College – Redwood Campus. Governor Herbert awarded Emily; The Excellence for Innovation and Efficiency in Leadership Award. Emily has had a lifetime of community service on various: boards, committees, events, and leadership roles throughout the State of Utah. From the first UWHEN – SLCC Chapter event she attended she became interested in being involved with the UWHEN – SLCC Chapter Board, feeling like this was a great way to get involved with a lovely group of women for a common cause of raising women higher.

Karlie Christensen, Treasurer

Karlie Christensen is an Internal Auditor at Salt Lake Community College. Karlie is currently serving as a member of the Board of the SLCC chapter of Utah Women in Higher Education Network (UWHEN). Karlie has been with Salt Lake Community College for 2 years and brings with her over 7 years of internal audit experience. Karlie holds a Bachelor's of Science Degree in Accounting and a Bachelor's of Science Degree in Economics from Utah State University. Karlie is excited for the opportunity to work with amazing women and create opportunities for women to gather and learn from each other.

Judy Calder, Event Coordinator

Administrative Assistant to the Dean, School of Applied Technology and Technical Specialties.
I have worked at Salt Lake Community College for 20 years. During that time, my office location has moved numerous times, enabling me to work on six different SLCC campuses and sites.
I am an Event Coordinator on the UWHEN Board, and a founding member of the UWHEN SLCC Chapter.
I have attended several UWHEN State Conferences and enjoyed them very much. The workshops and speakers have been very helpful and inspiring. I have always been interested in advancing the status of women, and I believe this organization provides wonderful opportunities to network with other women in higher education and advance careers.

Angie Napper, Past President, Advisor and State Representative

Angie Napper is the Interim Director of SLCC Online & eLearning Services at Salt Lake Community College and an online part-time faculty member for Southern New Hampshire University. Additionally, Angie is currently serving as an Advisor for the SLCC chapter of Utah Women in Higher Education Network (UWHEN) and the Treasurer of the State Board. Angie has over twelve years of experience working in higher education at the university and college levels as an educational administrator, project manager, assessment and instructional designer, and teacher. She also has extensive experience in online and competency-based education. Angie holds a Master of Arts in Art History from the University of Utah and a Master of Science in Education with an emphasis on Instructional Design from the University of Wisconsin - Stout. She also has a graduate certificate as a Higher Education Teaching Specialist from the University of Utah. Angie is passionate about creating a positive and supporting environment for women working in higher education where they can network, learn, and grow, both personally and professionally.

Julia Ellis, Event Coordinator

Julia Ellis is the Department Coordinator, Program Advisor, Faculty Liaison, and Adjunct Faculty member for the Institute of Public Safety at Salt Lake Community College (SLCC). She is the current Staff Associate President for SLCC, President-elect for the Utah Higher Education Staff Association (UHESA), and a Board Member for the SLCC Chapter of the Utah Women in Higher Education Network (UWHEN). She began her employment with SLCC in March 2006 as a student preparing to graduate and transfer to Weber State University (WSU). She graduated in Spring 2008 with degrees in Sociology, Psychology, and Criminal Justice using the SLCC and WSU University Partnership program. In 2016 she was accepted to Graduate School at the University of Utah. Julia values and supports initiatives which strive to provide equity, promote diversity, and advancement for underrepresented and marginalized groups to better balance society. She knows there is a lot of work to be done to correct these issues, and is pleased to be part of a network that is not afraid to challenge the current norms, to resolve issues, and expand future opportunities for all who identify as female.
Non-voting Board Members: