Contact Heather Lynes and the Scheduling Office (x4552) for scheduling events at South City Campus.
Customer Service
To place a work order, please contact FIX IT at 801-957-3911 or fixit@slcc.edu
After Hours (Emergencies Only) 801-898-4910
Submit a Work Request Online
Facilities Services
The Facilities Services Division is a large and diverse division, employing a variety of skilled crafts who are pleased to assist the students and employees at Salt Lake Community College. Services provided include custodial services, plumbing and heating repairs, grounds maintenance, carpentry, and electrical repairs.
Facilities also includes surplus, motor pool, distribution services, and moving services. Facilities architects and projects managers also coordinate the design and remodel of all the campuses. Please find the departments tab on the left hand menu for the services we can provide.
Facilities Services Purpose Statement
We value the success of our students. Our Purpose is to foster an environment that is conducive to teaching and learning by providing an attractive, clean, safe and comfortable environment. We strive for professional, courteous and timely service to all students, faculty, staff and visitors. See The General Info tab on the left for more information and policies.
Sprocket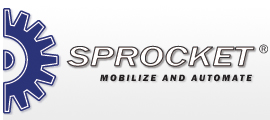 Sprocket is the work order system used to track all of Facilities work orders and time and materials. Employees can click on the Sprocket logo to login.