FIX IT Customer Service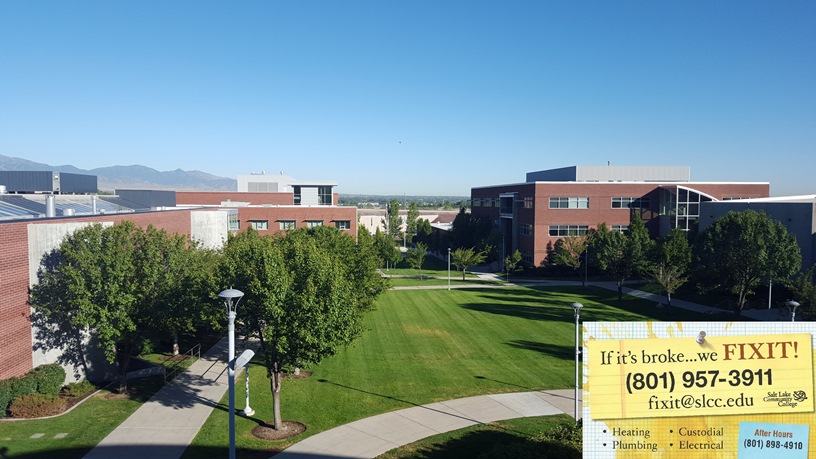 To submit a work order request
Phone: 801-957-3911
SLCC Return to Campus Forms
For general questions about Fix It contact
Susana Chaffos
Customer Service Coordinator
Taylorsville-Redwood Campus, GFSB 107C
Office: 801-957-4885
Fix It: 801-957-3911
Email:
susana.chaffos@slcc.edu
What We Do
FIX IT is the customer service and communication arm of the Facilities division at Salt Lake Community College. If you have a physical facilities problem please contact FIX IT using one of the methods on the right, if it is an emergency please call (801) 957-3911. Please do not send an email to the Facilities outlook group, these requests may not be met in a as timely manner as a FIX IT request. Please find the list below for the many services the Facilities Division can provide.
After hours you may contact (801) 898-4910 for emergencies only. Be sure to include detailed information including the problem and the room number when calling.
Below is a list of services the Facilities Division can provide:
▪ Building Maps/CAD Drawings
▪

Lighting Maintenance

▪ Cabinetry

▪ Lost and Found

▪ Carpentry

▪ Motor Pool

▪ Clocks
▪ Office Moves / Move Requests
▪ Courier Service
▪ Painting
▪ Custodial Services
▪ Parking Lot Maintenance
▪ Customer Service/FIXIT
▪ Pest Control

▪ Damage to Doors, Tiles or Walls

▪ Plugged Toilets, Sinks, Drains

▪ Electrical Work
▪ Plumbing
▪ Elevator Maintenance
▪ Preventative Maintenance
▪ Energy Management
▪ Project Management
▪ Event Set-Ups/Tear Downs
▪ Receiving & Distribution (MDC)
▪ Fire Protection
▪ Recycling
▪ Furniture
▪ Roof Leaks
▪ Graffiti Removal
▪ Shredding
▪ Grounds Maintenance
▪ Signs
▪ Hazardous Waste
▪ Smells or Ventilation Issues
▪ Hot and Cold Calls
▪ Snow Removal
▪ HVAC issues
▪ Sprinkling Systems
▪ Interior Design
▪ Surplus
▪ Keys/Proximity Locks
▪ Vehicle Maintenance
Please note that Facilities does not supply white boards or bulletin boards. These must be purchased by the department and Facilities can install afterwards. Portable whiteboards are supplied by the department.
For assistance with computers and phones contact:
IT Help Desk
801-957-5555
HelpDesk@slcc.edu
For assistance with classroom audio-visual equipment (projectors, TV's) contact:
IT Help Desk
801-957-5555
HelpDesk@slcc.edu