---
2020-2021 ExeCutive Board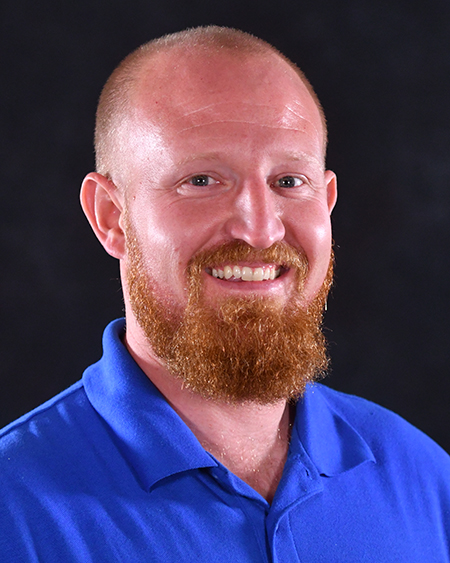 Sean Crossland
President (2-year term)
801-957-4689 | sean.crossland@slcc.edu
Sean Crossland the Director of Thayne Center for Service & Learning at Salt Lake Community College. He obtained his BA in Psychology from Iowa Wesleyan College, his MA in Community Leadership from Westminster College, and completed the Leadership, Organizing, and Action Program from the Harvard Kennedy Executive School. Sean is currently pursuing his PhD in Educational Leadership and Policy from the University of Utah and will earn the Higher Education Teaching Specialization and the Community College Teaching certificate. He has been teaching undergraduate and graduate courses with community engaged learning for 6 years including appointments at Salt Lake Community College, Westminster, and the University of Utah.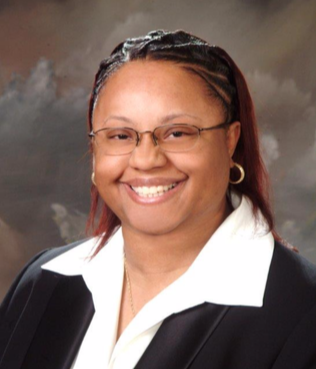 Gina C. Alfred
President-Elect
801-957-4111 | gina.alfred@slcc.edu
Gina is the Student Affairs Coordinator for Campus and Site Services, North Region, at the Westpointe and Airport Centers. In addition, she currently serves as Co-Chair of SLCCs Utah Reintegration Project (URP), Executive Chair of EDICT (Equity, Diversity, Inclusivity, Council for Transformative Justice), and Co-Chair of the First-Generation Celebration Committee. Gina has a Bachelor of Religion in Biblical and Theological Studies and is currently pursuing her Master of Divinity; both from Liberty University. As an avid champion and cheerleader for individuals from underrepresented societies, Gina makes it her priority to ensure that equal and equitable practices are harvested in their favor. As the incoming President-Elect of Staff Association, Gina is pleased to have the privilege of serving all of her SLCC co-laborers!
Taylorsville Redwood Campus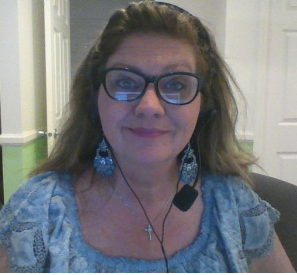 Judy King Sylvester
Delegate
801-957-4560 | judy.sylvester@slcc.edu
Judy was a first-generation college student. She has been working in higher education for over 20 years in various campus positions and universities and colleges across the country. She has been a Library Technician, Library Acquisitions Manager, Library Cataloger, System Administrator, Reference Database administrator, Government Documents Reference Desk technician, and spent 12 years at Weber State University as an IT Training Manager and Communications Coordinator, while raising a family in Ogden. She then moved to Tennessee to work and get her MS.Ed. at the University of Tennessee in Knoxville, just two hours from her hometown and ailing parents. Back in Utah in 2017 and enjoying her work at Salt Lake Community College and being involved in the community.
Judy is a member of the UPEA and a volunteer for Utah Families Association and Family Support Centers of Utah and serves on several committees.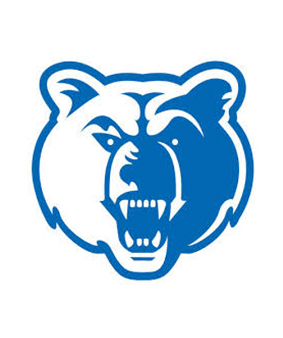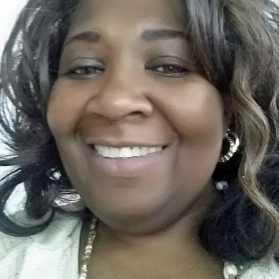 Rita Branch-Davis
Delegate-Elect
801-957-4781 | rita.davis@slcc.edu
I was surprised and appreciative to have been nominated to be part of the Staff Association. I bring many experiences that aligns with the work and purpose of the association; when uplifting people, encouraging folks to better oneself, and to work with all areas in the college community creating open and inclusive relationships.
I completed a Master of Public Administration at the University of Utah. I am an experienced small business owner; program manager coaching and leading teams of talented people. Team Members note that I possess a solid work ethic which is commendable, and that I have a charming and supportive personality. I have worked in support of multi-disciplinary teams, providing great customer service, and I am excellent at building relationships. I am committed to community service endeavors that provide support for disadvantaged youth, people with disabilities, single parents, and those from multicultural backgrounds. I have worked and developed initiatives and community outreach agendas, within innovative community-based programs.
I currently serve on the Equity Diversity Inclusion Community for Transformation (EDICT)/Utah Reintegration Project (URP), SLCC MLK Celebration, the Salt Lake Peace and Justice Center Committees, P-20 Alliance, and Expect the Great Initiative. Prior city and college volunteer committee assignments include: UTA-CAT (Committee on Accessible Transportation) advisory board, SLCC President's Diversity Talent Show Committee, Salt Lake, Murray, and Black Chamber of Commerce, People Helping People, Rescue Mission Women's Center, CNA Fundraising, as well as, various outreach community engagement organizations.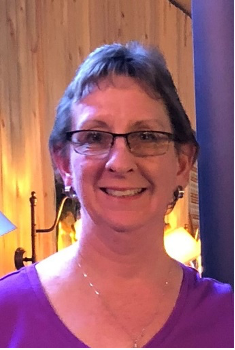 Lynn Miller
Delegate-Elect
801-957-4533 | lynn.miller@slcc.edu
In October I will have worked for Salt Lake Community College for 24 years. I love working for the College. When asked what has kept me at the College for 24 years my answer is the culture and the community here at the College. My years of experience include working for the Site Administrator and the Academic Coordinator at South City Campus, from there I spent 13 years in Human Resources, followed by a few years in Cashiering. I currently work as a Manager in Risk Management. While in HR I was fortunate enough to take advantage of the opportunity of staff development leave to finish my BS in Business Administration. I would love to serve the College community in a position where I can help promote unity, collaboration and professional growth for our employees. I am outspoken and would be honored to help address problems and concerns of our Staff Association community. Thank you for the opportunity to be considered to serve as a Redwood Campus Delegate-Elect.
SOUTH City campus
Brett Campbell
Delegate
801-957-3379 | brett.campbell@slcc.edu
Brett's commitment to inclusion and social wellbeing lead him to earn a Bachelor's degree in Social Work from Weber State University and a Master's Degree in Social Work from the University of Utah. Following graduation, Brett worked as a counselor, including K-12 crisis counseling, addiction recovery, and AIDS Foundation. Brett has been with SLCC since 2007 where he spent over ten years in the classroom teaching Study of Disabilities. He currently serves as an accessibility advisor in the Disability Resource Center.
You will often see Brett cruising around campus with his little black lab guide, Reona. Brett embraces life head-on, endorsing the quote from Point Break, "Fear causes hesitation, and hesitation causes our worst fears to come true." Brett looks forward to a productive year in Staff Association.
Peter Moosman (he, him/they, them)
Delegate-Elect
801-957-3342 | peter.moosman@slcc.edu
style="font-family: 'Calibri',sans-serif;">As a first-generation college graduate from Davis County, Utah, Peter Moosman has been with SLCC for over ten years. He graduated from SLCC in 2011 with degrees in Humanities and Political Science, and Weber State University in 2014 with a degree in Civic Advocacy. He has worked in the Center for Health & Counseling (Center for Health & Wellness at the time), Student Life & Leadership, and is now the inaugural Gender & Sexuality Student Resource Center coordinator, where he has been able to truly blend passions for education, advocacy, and human rights into his career.
Jordan Campus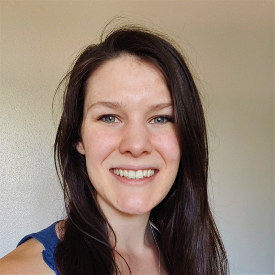 Natalie Spendlove
Delegate
801-957-6216 | natalie.spendlove@slcc.edu
Natalie Spendlove joined the Salt Lake Community College family in 2019 as the Administrative Assistant for the Division of Allied Health. Prior to SLCC, Natalie worked in housing and residence life overseeing a team of resident assistants at Utah State University. During her time in residence life, she discovered a passion for learning about, teaching about, and building community. Natalie brings this passion for community engagement to SLCC and is the driving force for joining the Staff Association. As the Jordan Delegate, her goals include improving current procedures and fostering a feeling of belonging on the Jordan Campus. When not organizing the Allied Health office, Natalie can be found reading on her patio or hiking with her dog.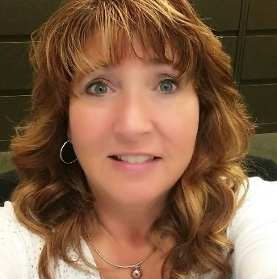 Dawn Killpack
Delegate-Elect
801-957-6253 | dawn.killpack@slcc.edu
I am grateful for this opportunity. As of July, I will have been with Salt Lake Community College for 3 years and have loved every minute. My position is in the Health Sciences Admissions office on the Jordan campus. I have served on the Jordan Staff AssociationBoard almost the entire time. It has been my pleasure to serve with amazing people who have taught me all the ins and outs of how the Staff Association Board functions and serves faculty and staff. I have been involved in many activities and have enjoyed socializing and getting to know other people on our campus. Making them feel welcome and appreciated has been pleasure to be involved with. I love planning events and activities and know that with all the COVID 19 issues it has been hard and we all need to feel included and connected. As part of the committee, that will be our #1 goal as we slowly come back to campus and things return to semi-normal. Staff Association will be more important than ever to help us all connect. I would be grateful to be the Delegate- Elect and continue to serve as we move on in the future. Thank you again for this opportunity!!
Aviation Center | Library Square | Meadowbrook | Westpointe Center | West Valley Center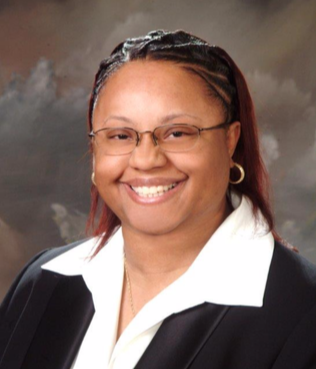 Peter Reed
Delegate-Elect
801-957-2233 | peter.reed@slcc.edu
Peter Reed is the Program Manager for Advanced Manufacturing at Salt Lake Community College and an ACMA Certified Composites Instructor with over a decade of successful experience in developing and delivering trades education. Peter specializes in working with businesses that are part of Utah's Advanced Manufacturing Sector to develop specialized technical training as well as developing the Associates of Applied Science in Advanced Manufacturing to support the first youth apprenticeship in Utah. A strong believer in training how we work and working how we train, Peter continues to work with many organizations understand how to train the essential manufacturing skills for their ever changing workforce. When not at the Advanced Manufacturing labs at SLCC's Westpointe Workforce Training and Education Center, Peter can be found working on his many projects either in his home studio as a bassist, his woodshop building cedar strip canoes, or in the garage converting classic cars to electric vehicles.
Miller Campus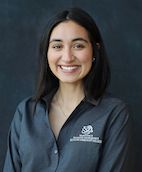 Mireya Castillo
Delegate
801-957-5262 | mireya.castillo@slcc.edu
Mireya currently works in Workforce Training and Economic Development as the Custom Fit Coordinator. Through her work, she has been able to build and strengthen relationships with community members and business leaders. She is passionate about education and being part of a community that encompasses inclusivity, learning and integrity. After earning a BS in Sociology from the University of Providence in Montana, Mireya moved to Utah only to have a challenging time finding employment she felt connected to. It was not until she was hired at SLCC, that she experienced a sense of true belonging and the possibility of a lasting, meaningful career. Mireya wholeheartedly believes in the importance of work/life harmony and loves spending time outdoors, preferably fly fishing. Though her experience at the college has been short, Mireya is eager help engage with SLCC staff and faculty in different ways and help make a lasting impact.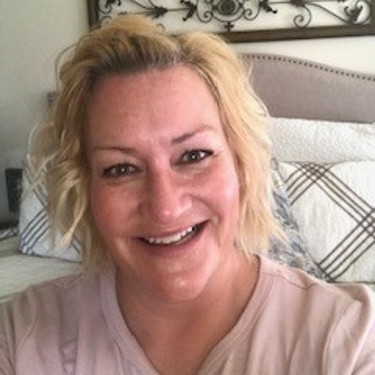 Holly Perry
Delegate-Elect
801-957-6629 | holly.perry@slcc.edu
I began my career with SLCC in 2000, working in the Disability Resource Center, later I moved to Concurrent Enrollment, then the Office of Admissions, and I am currently working as the Operations Associate on the Implementation Team for the MySuccess/Starfish. My time at SLCC has been extremely rewarding, I have truly enjoyed my involvement with the students, parents, SLCC faculty and staff. I was involved in the Staff Association in years past and truly believe that the Staff Association makes a positive impact on SLCC and advocates to support the SLCC staff. I am honored to serve on the SLCC Staff Association.
We are currently under a policy review in regard to campus representation for the Executive Board. More information will be forthcoming in 2021.