Grounds Department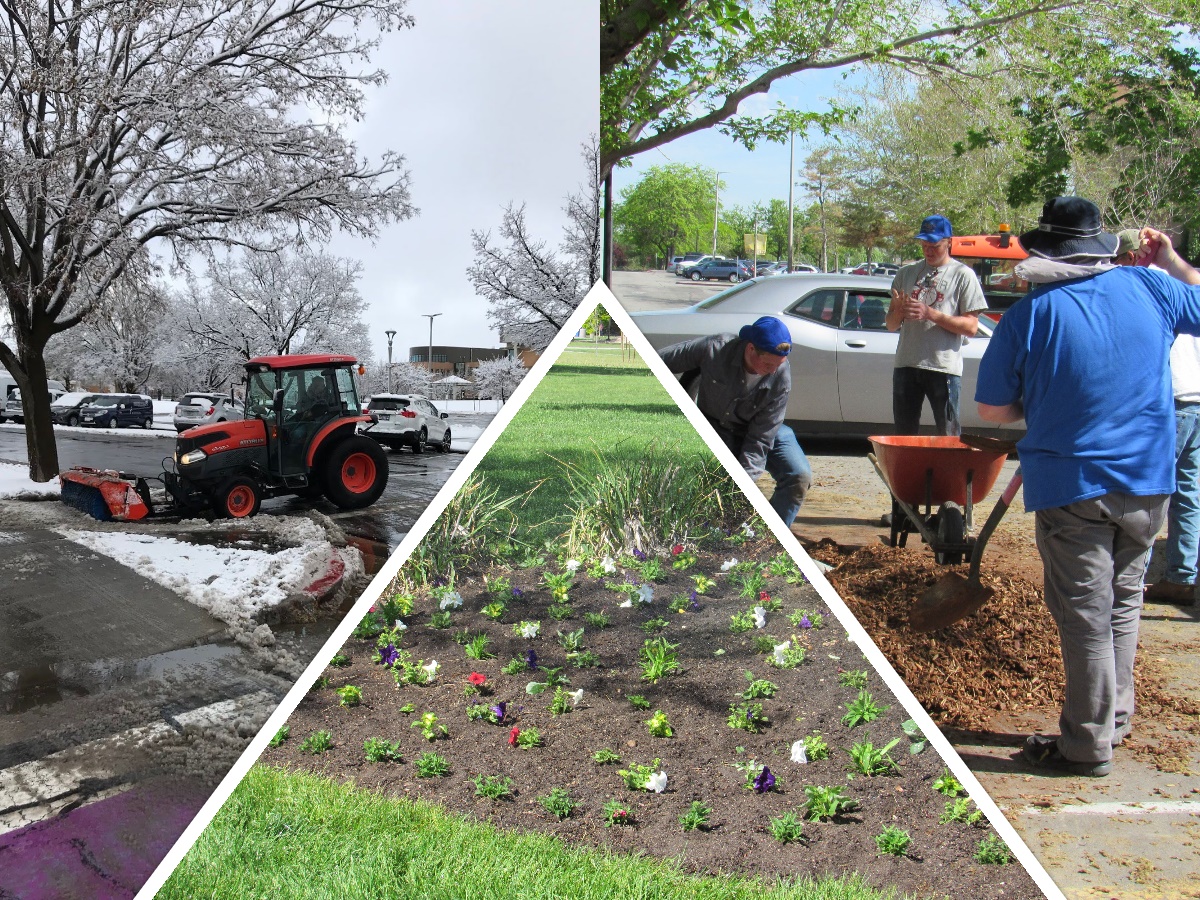 Contact Us
To place a work order, please contact FIX IT at 801-957-3911 or fixit@slcc.edu
Staff
Dan Lloyd
Grounds Director
Taylorsville Redwood Campus, Grounds Shop
Office: 801-957-4876
Email: daniel.lloyd@slcc.edu
Amy Houston
Administrative Assistant HVAC & Grounds
Taylorsville Redwood Campus, GFSB 122
Office: 801-957-4539
Email: amy.houston@slcc.edu
The Grounds Department is responsible for approximately 200 acres of landscaping around 6 major campuses. Groundskeepers perform maintenance and upkeep of lawns, trees, shrubs, flowerbeds, and various plant materials while maintaining a safe environment for students and the general public. During the winter season they are responsible for snow removal on parking lots and main artery sidewalks on a twenty-four-hour basis.
The Grounds Department utilizes dozens of pieces of light, medium, and heavy equipment which is maintained and repaired by the Grounds Department Mechanic.
SLCC Taylorsville-Redwood Campus uses secondary water as its source for watering the campus; this is a waterwise measure which greatly reduces our cost and dependency on culinary water. The Irrigation Supervisor is responsible for continually monitoring watering schedules, to provide maximum efficiency of water usage, while maintaining great health to our plant material, and for monitoring and making sure the secondary irrigation pump, and our irrigation infrastructure function properly.
In addition to our standard grounds maintenance, SLCC has three athletic fields that the Grounds Department is also responsible for. The soccer and softball fields located at the Taylorsville-Redwood Campus and the baseball field located at the Jordan Campus (Cate Field). Maintenance and upkeep include fertilizing, aeration, topdressing, mowing and striping. These fields require more attention than regular grounds surfaces due to their use and to ensure they meet college standards.
Emergency After Hours Number
801-898-4910