Motor Pool & Fleet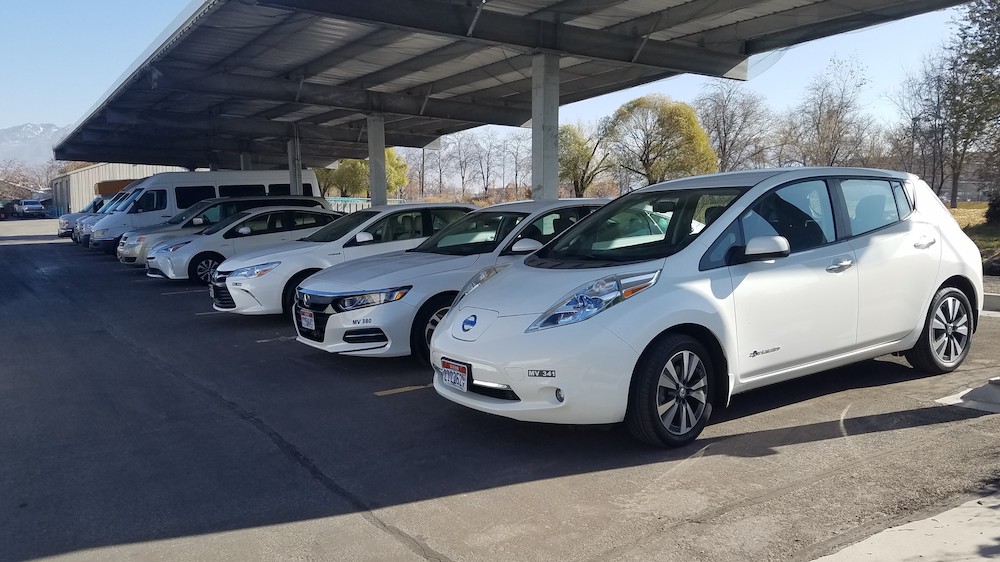 Contact Motor Pool
Location: GFSB (4365 South 2200 West) room 107
Contact: 801-957-4271
Reservations
For reserving vehicles complete the Online Reservation Form
The College provides employees with motor vehicles available for use on official College business. Official College business includes any authorized use to meet the needs of approved programs, functions, or activities of the College or it officers, departments, organizations, and operating units. Departments are billed under a fee structure for use of a motor pool vehicle. For further information refer to the College Motor Vehicle Policy below.
Authorization
Prior to using a vehicle you must be authorized through SLCC's Risk Management Department. Please contact the Required Training office at driversafety@slcc.edu for details. Once you are authorized, Risk Management will relay the information to the Motor Pool Specialist. You may then schedule a vehicle with Motor Pool. You may also see the EEO & Risk Management page for more information on the training procedures. Be sure to also read through the rates and policies links available on the right hand side of the web site. Vans carrying seven passengers or more (including mini-vans) now require LCPV (Large Capacity Passenger Van) training. Please contact Motor Pool to schedule this training.
Scheduling your vehicle
SLCC's motor pool consists of several sedans, mini van, cargo van, and 12 & 22-person vans. We also have a wheel chair accessible van available when needed. To schedule a vehicle complete the motor pool reservation request form or contact Motor Pool at 801-957-4271 and schedule directly with the Specialist
Picking up your vehicle
We are on the northwest side of the Taylorsville-Redwood Campus - GFSB (4365 South 2200 West), Room 107. See the Specialist to pick up the keys and packet. If you drive your personal car to this location, you can park it in the motor pool stall of the vehicle you have been assigned, until your return. We also have a number of important guidelines for using motor pool vehicles. Please check out the links below.
Charges for using vehicles
Upon returning, you must fill out the usage record located inside the key packet. This information provides us with the correct department index code for billing the using department. See Rates and Fees.
Motor Pool Policies & Forms
Additional training available
Vehicle Maintenance/Fleet Operations
The Vehicle Maintenance Department is responsible for maintaining college owned vehicles by providing quality maintenance and repair. Each vehicle's history is tracked and a variety of reports can be produced using vehicle specific software. This tracking system enables us to monitor and schedule services such as registrations, licensing, emissions and safety inspections. We also bill departments, track mileages and schedule our vehicles in to a rotation and/or replacement program when necessary.
Vehicle maintenance personnel coordinate with Risk Management regarding accidents involving college vehicles. They also research and coordinate the installation of specialty equipment.
Contact Troy Walker at 801-957-4553 or contact Fix It at 801-957-3911 for maintenance needs.